VITOLEN 111 G TWB B1
Das Trennwandband VITOLEN 111 G TWB B1 wird aus einem geschlossenzelligen, weichen Polyethylen hergestellt, einem Schaumstoff mit ausgezeichneter Schalldämmung, guter Rückstellfähigkeit, hoher Alte­rungsbeständigkeit und baubiologischer Unbedenk­lichkeit.
Schalltechnische Prüfungen nach DIN 522 l 0 liegen vor (bewertetes Fugenschalldämm-Maß von RsT,w = 59 dB gemäß dem Schallgutachten des Fraunhofer-Instituts für Bauphysik, Stuttgart).
Bei der Montage von U- und C-Winkelprofilen gewähr­leistet der Einsatz des einseitig selbstklebenden Trenn­wandbandes eine einfache, schnelle und wirtschaft­liche Methode zur Ausschaltung von Schallbrücken im Fugenbereich. Die gute Rückstellfähigkeit des Polyethylen­schaums bewirkt eine sichere Abdichtung zwischen den Konstruktionsteilen (z.B. Wand, Decke und Boden).
VITOLEN 120 TWB B1
Bei dieser Produkttype ist die Klebstoffschicht mit einer PE-Folie abgedeckt. Die Folie wird erst beim Aufbringen des Trennwandbandes entfernt, damit Verunreinigungen der klebenden Seite vor der Montage ausgeschlossen werden.
VITOLEN 120 – Trennwandband – doppelseitig klebend
Beide Bandseiten sind vollflächig mit Klebstoff ausgerüs­tet. Das Band eignet sich hervorragend als Montagehilfe bei der Befestigung von Deckenprofilen oder kann über­all dort eingesetzt werden, wo vor der Endbefestigung eine kurzfristige Fixierung notwendig ist.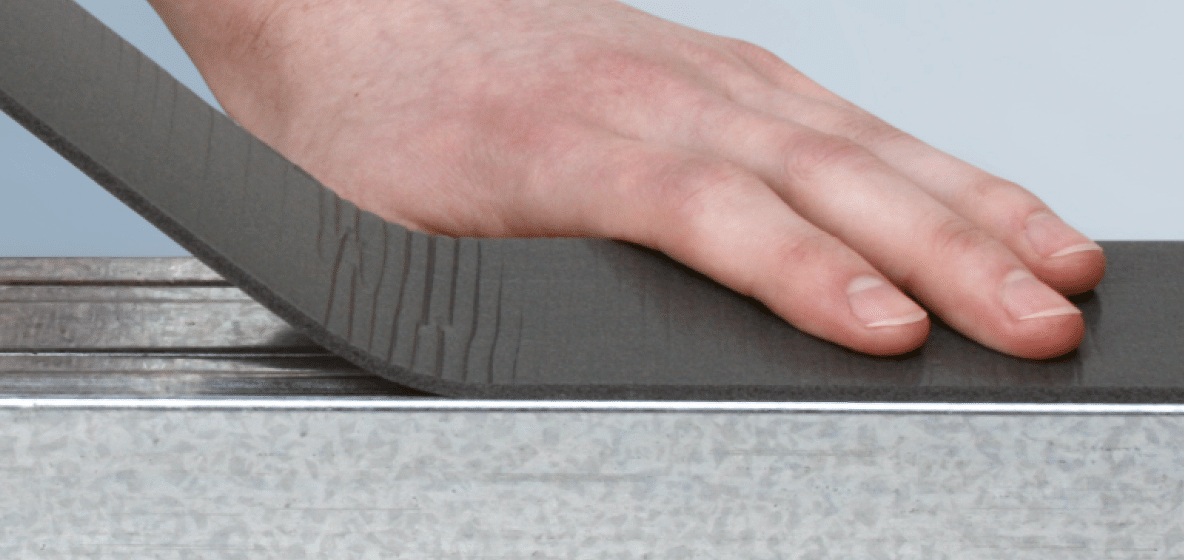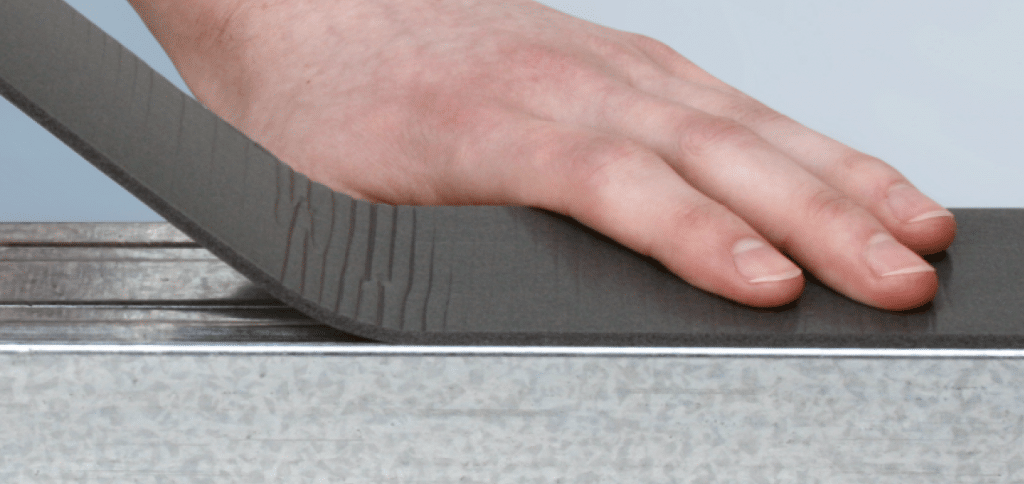 You cannot find the right product?
Would you like a different thickness, width or even cutting dies?
You need a special adhesive for your application?
Would you like to have your own company branding?
We manufacture individual solutions, depending on the quantity.
Uncomplicated and perfectly designed for your use.
Talk to us!